Call (520) 524-7459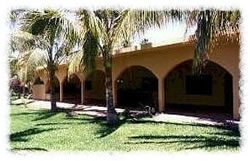 Camp David: Bird Hunting at its best.
Thirty minutes from International Airport and only twenty minutes from hunting grounds!
For more details, call us at (520) 524-7459, or send an E-mail by clicking here!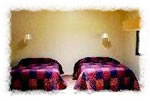 To learn more about Camp David and its long-standing history in the area


American Owned and Operated.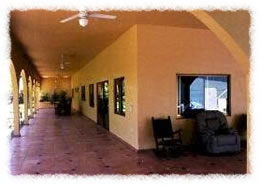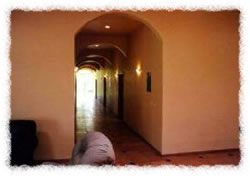 THE LODGE
The lodge is a first-class accommodation. Featuring soft quiet surroundings and shaded courts with seasonal flowers and soft green shrubbery, this is a new "lodge," not a hotel or motel. We have nightly campfires, free beer and soft drinks. And, in nice weather, we offer shaded, cool relaxing areas. There are lots of birds and good food.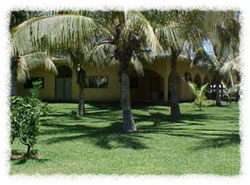 The Lodge is peaceful and beautiful.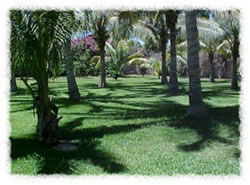 The front yard of the Lodge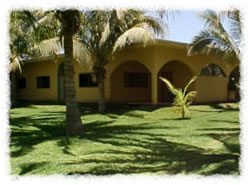 A back view of the Lodge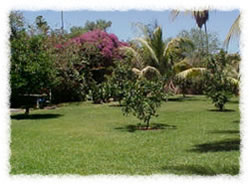 Back yard of the Lodge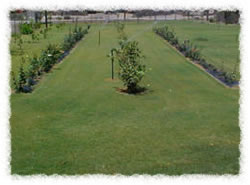 The Rose Garden in back of the Lodge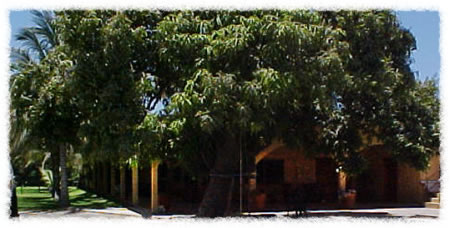 Shade provides a cool spot for those who want to keep out of the sun.
For everyone's comfort smoking is permitted
only on the verandah.