CAMP DAVID-N-MEXICO
Call (520) 524-7459
Reservations are now open for the 2022-2023 duck and dove hunting season so book early if you want to hunt!
Click here to see our latest updates!
2022-2023 DUCK AND DOVE HUNTING SEASON
NOTICE THIS AREA OF SINALOA "IS NOT" ON THE DO NOT TRAVEL LIST AND IS SAFE AS CAN BE
The 2022-2023 hunting season is on the way! The best Mexico hunting for ducks and doves are in January and February. The best way to get a hold of me is at my cell phone, (520) 524 7459.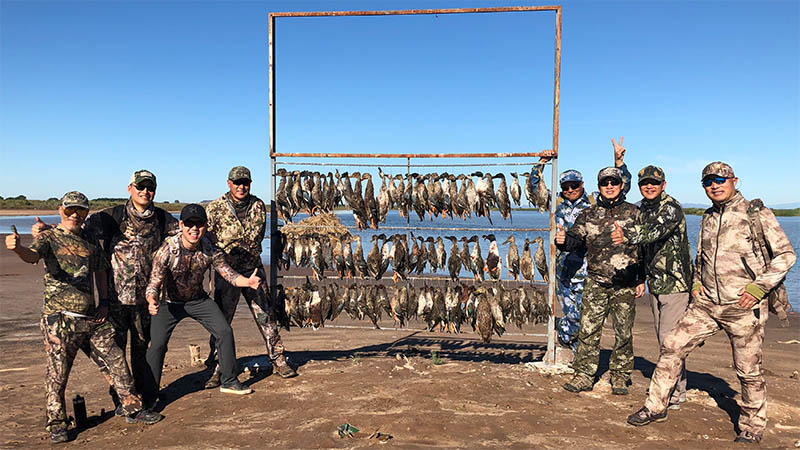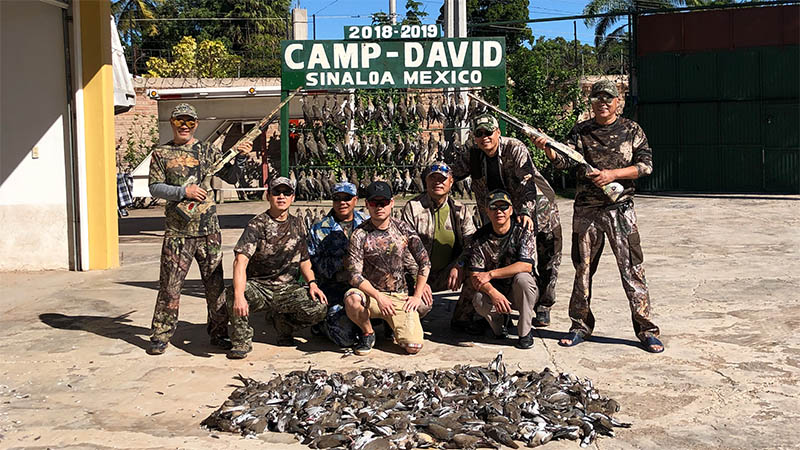 Getting Here is as easy as 1-2-3!
First, fly or drive to San Diego. From there, Volaris Airlines flies direct into Los Mochis from Tijuana 5 times a week, so pick the days that allow you to fly direct. Volaris' website is www.volaris.com for tickets or call toll free 1-855-865-2747.
Look at the www.crossborderxpress.com website to walk 400 feet from the USA, right into the very modern Tijuana airport for ticketed passengers only.
That Easy and Fast!
Last-Minute Hunters Welcome!
The sesame is planted and growing in all the dove fields. I will have the very best duck marsh in the world this year with 25,000 acres exclusively for my hunters ONLY!! D/U said the duck population is up 30%. Remember this is where the migration ends and they all pile up here so come on down and get them.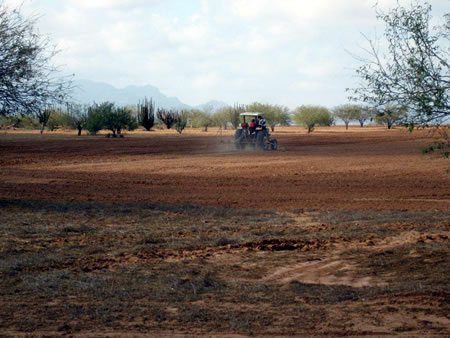 Safety In Mexico
The majority of Mexico's key tourism areas are not only safe, but safer than many other popular tourism areas. Click here to learn more!

Bird Hunting Mexico offers Dove Hunting & Duck Hunting at its very best! The Los Mochis Ahome Area of Sinaloa , Mexico offers the best on the wing hunting you'll ever experience. The finest in personal accommodations and services are provided by your host Dave Warner and his staff at Camp David-n-Mexico.
GETTING HERE IS EASY!
Getting here has never been so easy and cheap! Fly to San Diego then see this website crossborderxpress.com. Then take Volaris airlines from Tijuana to Los Mochis, 7 days a week. Cost is about $250.00 dollars round trip from Tijuana to Los Mochis. You can buy all your tickets online.
Simply email me at campdave99@gmail.com. if you have any questions!
YOUR SAFETY
A word on the violence that goes on in Mexico and YOUR SAFETY. Here at Camp David in Ahome, you are as safe as you can be.
We have no violence at all here in this small farming Villa or surrounding area. Don't miss out on trip of a life time because of trouble at the border. It is, however, best to fly here to Los Mochis and just avoid the long bus trips through the border. Hope to see you soon!
Click here for more information about your safety. Here's more information, as well.
Why Duck and Dove Hunt at Camp David-n-Mexico?
The hunt you have always dreamed about when you were cold and wet in your blind waiting for ducks to fly in! This is the dream land of duck and dove hunting at its best: Camp David-n-Mexico.
Camp David in Sinaloa Mexico is a once-in-a-lifetime treat. Like no other full-service on-the-wing hunting lodge you've ever seen. Enjoy some of the best Dove and Duck Hunting you will ever find in the beautiful atmosphere of Mexico while staying at our lodge and enjoying many of the comforts of home.
Knowing there are other outfitters in Mexico , we would like you to know about some of our key advantages:
We personally maintain and visit our hunting fields on a daily basis. This allows us to provide hunts of the highest quality, in knowing where the game is at all times.
We offer the only hunting LODGE in the area. No Hotel accommodations, just first-class meals, lodging and service.
We do not cater more than 12 hunters as a time, and 10 or more, booked at once, take over the Lodge for a private hunt. This avoids the crowded hunts and crowded accommodations.
Private Corporate hunts available.
We provide all licensing and guns here at the Lodge, therefore no lengthy paperwork. Just get on a plane and come on down!
All large rooms with queen-size beds and private baths.
All transfers to and from the fields, lodge and airport will be done personally in our new vans.
Our service can't be beat. If you hunt with us once, you'll be booking for next season before you leave!
Try this with the other outfitters!! You pay a $1000.00 deposit with me, then you pay the balance AFTER THE HUNT! If you can't get them to do that you better WATCH OUT BIG TIME or you will end up unhappy with the outfitter holding your money and NO REFUND!!
Contact us at (520) 524-7459 for current Duck hunting prices.